DETAIL
【All-you-can-drink all over 140 minutes】 ABC course of meat <All 10 items> 6,500 yen (tax included) with beef steak ♪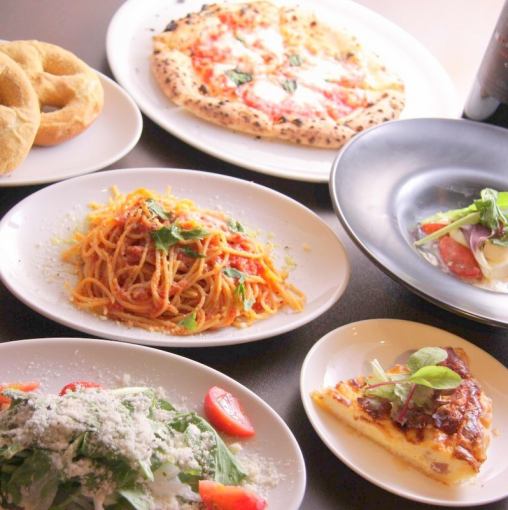 By using a coupon5500 yen
tax included
All-you-can-drink available

All-you-can-eat drinks with plenty of variety! Non-aral · soft drinks also enriched! (LO 20 minutes ago)
Reservation deadline

Coming to the store until 3 days before 17 of the desired date
It is a course of all 10 items including meat including cow steak and avocado ham.It is a perfect fit for banquets and birthday parties, celebrations and parties with a fulfilling lineup!
Course menu
-menu-
· Avaton's raw ham
Green salad
· 3 items of today's snacks
- Popular anchovy potato
- Today's Pizza
· Aboton's steak
· Beat cow steak
· Dolce prime
.*. *. . .----------------------
※ Depending on the purchase situation, dishes content, vessels etc may change.※ Reservations for courses according to your budget are also available.
----------------------------------..**
All-you-can-drink menu
·Highball
High ball / Ginger highball
·wine
· · 【Glass wine <Italy>】 Trebbiano (white) · Montepulciano (red) / Complementary wine (red · white) / Sangria
·plum wine
· · Plum wine (rock · soda break) · Today's fruit plum wine (rock · soda split)
·Sake
· Hakutsuru
Shochu
· · Potato shochu / wheat distilled spirit (rock · water split) · fluffy kagamiri acerola / shiso lemon (rock · soda split)
·sour
· Strong lemon / Giant Peak / Blue apple / Yuzu / Peach / Grapefruit / Sequier / Calpis / Man plum
·Cocktail
· Gin Tonic / Jin Ricky / Moscow / Vodka Rickey / Screwdriver / Bulldog / Fuzzy Navel / Peach Oolong / Cassis Orange / Cassis Soda / Cassis Oolong / Amarette Orange / Amaret Ginger
·Soft drink
· Calpis / green tea / ginger ale / oolong tea / orange juice / grapefruit juice / non-ar plum wine (rock · soda split) / mei plum soda / sweet lemon soda
·draft beer
·draft beer
Coupon that can be used
(1) 15 people ~ All you can drink as hard cheddar ♪ (2) 20 people ~ free for one person ♪ (3) More cooking by 30 people or more!

Presentation conditions

Please tell the reservation at the time coupon content.

Conditions of use

Course limited / Unlimited combination of tickets and services / 1 pair of 1 ticket per one / Reservation / Food and drink / Card not available / Available for 15 people or more

Expiration date

Until the end of May, 2018

[Reservation required] To book a birthday / anniversary! Dessert plate gifts ♪

Presentation conditions

One word of coupon contents at reservation.

Conditions of use

Other ticket services not be used / 1 set once one / two persons or more / reservations required

Expiration date

Until the end of May, 2018

【Airport related party only】 Hard seed drink all you service ♪ Only your banquet course will be supported.

Presentation conditions

One word of coupon contents at reservation.

Conditions of use

Can not be used with other tickets / services 1/1 pair 1 / required / can not use card

Expiration date

Until the end of May, 2018
2018/05/21 update